Young professionals
Omni Tutoring has deliberately selected young tutors in the belief that only those who have performed exceptionally in their academic programmes can provide a faithful account of their experience and freshly updated expertise.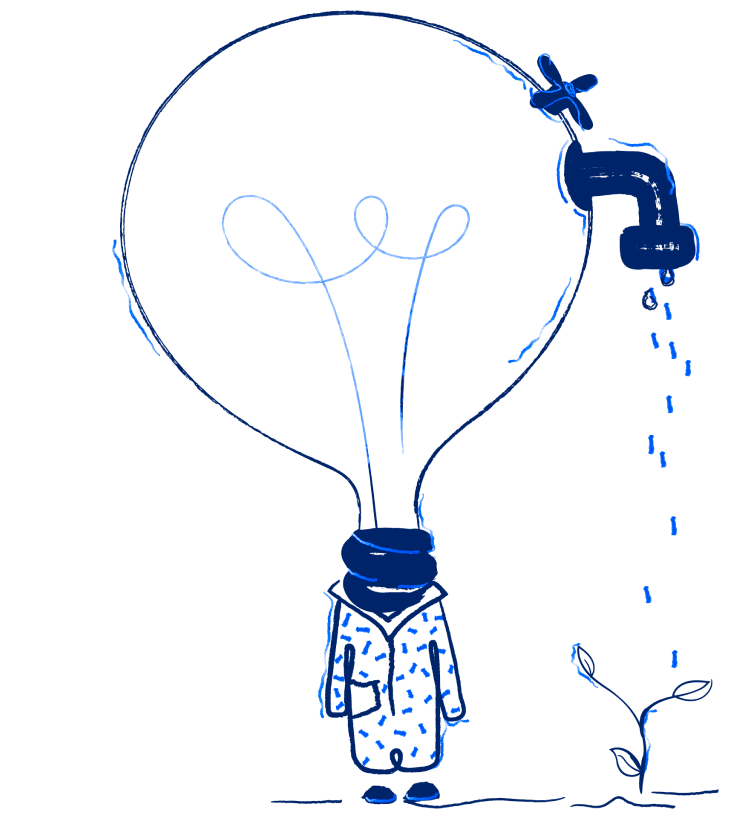 Finding the Best Tutor for You
Finding a tutor by yourself can be overwhelming and time-consuming. Omni Tutoring chooses from over 70 outstanding tutors to find one who can bring your goals to life, inside and outside the online classroom. Once we have selected a tutor for you, you can simply enjoy the tailor-made study support that Omni Tutoring is trusted for. In fact, all of our tutors work exclusively for us.
International
With its multiculturalism, our team can support students of all educational backgrounds, wherever they reside. Our tutors have studied in the best institutions all over the world and are impatient to share their extraordinary education.
Trustworthy
Key to our tuition is the mutual respect between tutors, students, and families. Along with reliability, our approach builds a secure and friendly educational relationship by breaking the generational gap between teachers and students and eliminating the language barrier that results from it.
Inspiring
Our tutors are unparalleled in their initiative and motivation; they all count with extensive experience in mentoring and community service activities. Working with young professionals encourages students to raise their goals and impacts them beyond the strictly educational.

Their achievements
Our tutors not only shine for their teaching skills but also for their academic curriculum. They are enrolled in one of the following institutions: Bocconi, Brown, Cambridge, Duke, Durham University, Georgetown, Harvard, Imperial College London, NYU, Oxford, Princeton, Politecnico di Milano, Sciences Po, Stanford, UChicago, UCL, UCLA, University of Manchester, University of Edinburgh, Yale.
I sincerely believe Omni Tutoring has been an amazing professional experience, that teaches me things as much as I have taught them to others. It really gives me something to look forwards to everyday and occupy my time in a very productive way.
Angelika, Dual Degree between Sciences Po and HKU (class of 2024)
Omni Tutoring gives its tutors the autonomy needed to develop personalised tutoring plans for each student.
Adam, Harvard (class of 2025)
I help my students feel comfortable in posing questions and sharing concerns by asking them about their week and any issues they had on assigned work. It's great learning more about them and being able to decide what areas and methods to focus on first.
Anika, Princeton University (class of 2025)
I've had a truly positive experience with Omni Tutoring's tutor-student matching system! I am always well informed about what the student is looking for so that I can assess whether I can be of any help before accepting the job.
Camilla, UCL (class of 2026)
The relationship I have with my students is something I am extremely grateful for, based on respect and affection. Being quite close in age allows the student to learn, while also keeping lessons fun and engaging. Omni Tutoring creates a sense of understanding that makes teaching and learning much more tailored to and effective for the student.
Nora, King's College London (class of 2023)
One of the aspects I really like about Omni Tutoring is that I have a lot of control over when I schedule my classes. I'm always able to organize my tutoring schedule while also considering other online courses and activities.
Tanaya, UChicago (class of 2025)
Our Approach
We prioritise your academic success by supporting you with a complete and dynamic learning experience
Start Learning
The majority of our tutoring services takes place through TutorCruncher, a platform that ensures a secure and effective virtual learning environment. After creating your TutorCruncher account, you will be assigned to your pre-selected and mutually approved tutor(s). On your calendar, you will be able to see any upcoming lesson and receive a reminder before the start of your activities.
Manage your Lessons
At the end of each session your tutor will produce a summary of your work so that both parents and students can look back at the content learnt, whenever the tutee needs it. Not only, we encourage you to leave a review of your experience on the online platform; we like to know what you think about our services to ensure the best tuition, tailored to meet your expectations.